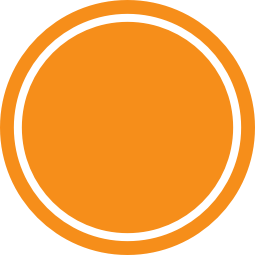 - 29%
Innehållet kan inte visas
Anthem
MRX 1140 8K Demoex
11.2-kanals hemmabioreceiver med 15.2 kanaler preout. Dolby atmos, DTS:X och IMAX Enhanced. HDMI 2.1, HDCP 2.3 med stöd för 8K/60Hz eller 4K/120Hz
Lägg i varukorgen
Skyltex

(Skickas 1-2 dagar efter beställning)
Fri frakt vid köp över 600 kr
11.2-kanals hemmbioreceiver med 15.2 kanaler preout
• Dolby atmos, DTS:X och IMAX Enhanced
• 140 Watt per kanal i 8 Ohm
• HDMI 2.1, HDCP 2.3 med stöd för 8K/60Hz eller 4K/120Hz
• eARC
• Webbaserat gränssnitt för inställningar och mappning av utgångar (mycket inställningar)
• Airplay 2, Chromecast, Bluetooth, Spotify och Roon.
• ARC (Anthem Room Correction) rumskorrektion

Pure Performance, Pure Value

Anthem's MRX A/V Receivers are about maximising audio performance that previously has been unobtainable at their respective price points. Building on the feature set of our previous models, we've added the newest version of ARC Genesis, a redesigned and more accurate calibration microphone, Anthem's Web User Interface, integrated streaming support, object-oriented audio codecs with support for up to 15.2 channels and the clean power delivery Anthem is known for with up to 140 watts per channel.

The MRX 540, 740 and 1140 are a great way to bring premium audio to any home theater or media room. Seamlessly integrate your smart TV or projector with 7 dedicated 8K HDMI inputs that support 8K/60Hz or 4K/120Hz pass-through and 3 dedicated outputs with eARC. With MRX, you can enjoy 8K quality video from all of your 8K source devices in amazing clarity.


Modell
MRX 1140 8K Demoex
Artikelnummer
1001_MRX11408KD
Varumärke
Jämför produkt
Modellbeskrivning

Modell

MRX 1140 8K

Typ av produkt

Hemmabioreceiver

Lanseringsår

2022
Tekniska specifikationer

Antal kanaler

11.2

Processkapabilitet Totalt antal kanaler (pre-out) som förstärkaren kan hantera.

15.2

Antal slutsteg Antal förstärkare som finns inbyggt.

11

Effekt per kanal

5 x 140 watt (2 kanaler, 8 ohm) + 6 x 60 watt (2 kanaler, 8 ohm)
Analoga ljudingångar

Analoga stereoingångar (RCA)

5
Digitala ljudingångar

Koaxiala ingångar (S/PDIF)

2

Optiska ingångar

3
Analoga ljudutgångar

Subwooferutgångar

2
Digitala ljudutgångar

HDMI ARC ljudreturkanal

Ja

Optiska utgångar

1
Bildingångar / utgångar

HDMI

7 / 3
HDMI-specifikationer

HDCP Anger om produkten har HDCP (High-bandwidth Digital Content Protection) digitalt kopieringsskydd.

Ja

HDCP-version

2.3

HDMI-version

2.1

Förstärkt returkanal för audio (eARC) Beskriver om produkten har eARC. eARC står för "enhanced Audio Return Channel", och är en förbättrad version av ARC. eARC tillåter att ljud i hög kvalitet kan skickas från TVn till t ex en ansluten receiver eller soundbar, via HDMI-kabel.

Ja
Gaming

VRR (Variabel uppdateringsfrekvens)

Ja

ALLM (Automatiskt låglatensläge)

Ja
Multikanal surround

Dolby Atmos

Ja

DTS-HD Master Audio

Ja

DTS:X

Ja

DTS Virtual:X

Ja

DTS Neural:X

Ja

IMAX Enhanced

Ja
Nätverk

Ethernet (LAN)

Ja

Wi-Fi (WLAN)

Ja

AirPlay Trådlös överföring av musik/bild via nätverk från Apple-enheter. Exempelvis kan högtalare som har inbyggd AirPlay ta emot ljud, och TV med AirPlay kan ta emot både bild och ljud.

Ja

AirPlay, version

AirPlay 2

Bluetooth Avser om produkten har Bluetooth. Bluetooth (på svenska blåtandsteknik) är en standard för trådlös, kortväga kommunikation. T ex för överföring av musik från din smartphone till en högtalare.

Ja

Bluetooth, version

4.2

Spotify Connect

Ja
Övrigt

Fjärrkontroll

Ja (bakgrundsbelyst)
Mått och vikt

Bredd

432 mm

Höjd

152 mm

Djup

364 mm

Förtydligande gällande angiven Bredd / Höjd / Djup

Angiven höjd är utan fötter. Djup är inkl wifi antenn inte nätkabel

Vikt För högtalare som säljs parvis, är vikt per högtalare angiven.

15.2 kg

Rackhöjd

4U