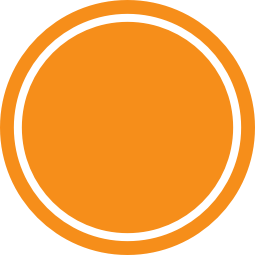 - 33%
Lägg i varukorgen
Skyltex (Skickas 1-2 dagar efter beställning)
HDMI Switcher 5-1:2

HDMI Switcher 5-1:2, 4K/UHD, RS-232, Ethernet, IR, Audio De-Embedder, speglade HDMI och HDBaseT utgångar


The Atlona AT-UHD-SW-52ED is a 5×1 4K/UHD HDMI switcher with HDMI and HDBaseT outputs, balanced analog audio outputs, automatic input selection and automatic display control capability. The switcher supports 4K/UHD @ 60 Hz with 4:2:0 color, offers 3D pass-through, and 10.2 Gbps bandwidth.


In addition to an HDMI output, the switcher features a mirrored, Ethernet-enabled HDBaseT output. It transmits AV signals along with Ethernet, power, and control over a single cable to displays up to 328 feet (100 meters) from the switcher to PoE-powered HDBaseT receivers like the Atlona AT-UHD-EX-100CE-RX extender receiver, HDBaseT displays or even another switcher. Control options for the switcher include automatic input selection, front-panel buttons, and compatibility with IR, RS-232, or TCP/IP-based control systems.


Automatic Display Control

Offering first-of-its-kind display capabilities, the AT-UHD-SW-52ED allows display control using CEC, TCP/IP or RS-232 signals. This means that many more types of displays can be controlled, costs are reduced, and that wiring is simplified. In a commercial setting, when a switcher is integrated with a display, the AT-UHD-SW-52ED forces the display to power on automatically when a laptop is connected. At the end of the presentation, when the presenter disconnects the laptop, the AT-UHD-SW-52ED forces the display to power off. Ease of presenter interaction with the system and the savings incurred by auto-display shutdown provide a significant return on investment.


CEC – The AT-UHD-SW-52ED features Consumer Electronics Control (CEC) providing simplified display control for a significant reduction in the cost of the display (compared to an RS-232 controlled display). CEC is a communication channel incorporated in the HDMI specification allowing connected devices to control each other.


TCP/IP – The TCP/IP signal can be transmitted either through an independent LAN connection or through the HDBaseT connection when connected to an AT-UHD-EX-100CE-RX receiver which allows Ethernet over HDBaseT. The LAN port on the AT-UHD-SW-52ED not only connects to the AT-UHD-SW-52ED, it also extends out the HDBaseT connection through an internal hub. A connected router is required to manage IP addresses.


RS-232 – Many displays including projectors, commercial flat panel displays, and some consumer displays can be controlled using the RS-232 signal directly from the switcher. The scaler is able to send commands using RS-232 for automatic display control to compatible displays.


FLEXIBLE, POWER BUTTON – The power button on the front panel can be set to either turn the AT-UHD-SW-52ED on/off or it can be set to control the attached display. In addition to using the front panel power button, display on/off commands can be triggered automatically based on presence of video signals, or by a third-party control system using either TCP/IP, RS-232, or IR signals.


SWITCHER OR DISPLAY VOLUME CONTROL – Volume control buttons on the front panel can control either the analog audio output of the AT-UHD-SW-52ED or they can be set to control the volume of any device that allows volume control using TCP/IP or RS-232, such as a flat panel display, DSP, or another switcher. This gives great flexibility to the system design.


MULTIPLE POINTS OF CONTROL – Since all these commands can be sent using TCP/IP, it becomes simple to have multiple control points in a larger system. The AT-UHD-SW-52ED could be used as an input device for an AT-UHD-CLSO-824 and the buttons would then be able to manage a variety of functions such as "Show me" and volume.
Reliable Auto-Switching


The AT-UHD-SW-52ED automatically selects an input source based on detection of the 5 volt hot plug detect (HPD) signal, as well as active video. This ensures reliable auto-switching operation for all video sources, including DVRs, DisplayPort / Mini DisplayPort adapters, and other devices that always maintain the HPD line at the 5 volt "high" state but may not be delivering active video.


Mirrored HDMI and HDBaseT Outputs

The AT-UHD-SW-52ED adds 4K/UHD performance and extended distance HDBaseT transmission to Atlona's HDMI small switcher family for a unique solution for professional integration applications. Internal HDBaseT and video distribution eliminate the need for additional system components while PoE eliminates the need for a power supply for the receiver. As an alternative, with an HDBaseT-capable display, an HDBaseT receiver isn't required, reducing system complexity and saving integrators time and money.


Additional Features

Advanced features also include a web-based GUI for easy set-up and management of EDID, HDCP, and display control. The switcher offers audio de-embedding of PCM audio over HDMI to either S/PDIF or two-channel analog audio outputs. The switcher is a cost-effective product for professional integration featuring a compact, 1U, half-rack width enclosure that is easily installed with the included 19" rack mount brackets. Two units can be mounted side-by-side.


Optional Scaler for VGA Signals

If VGA inputs are required with the AT-UHD-SW-52ED, we recommend the AT-HD-SC-500 scaler. With automatic input selection, two HDMI inputs and a VGA input it brings scaling to the VGA source without affecting the HDMI signals. Resolution of the HDMI signals can be controlled using the EDID settings on the AT-UHD-SW-52ED.
The AT-UHD-SW-52ED also supports the Atlona Management System (AMS), a powerful network software platform that integrates product configuration, management and updating. Specially designed for IP-controllable Atlona Products, the Atlona Management System reduces installation time and enables remote monitoring and support. To learn more please visit AT-SW-AMS.


The AT-UHD-SW-52ED is ideal for:

- Huddle Rooms with HDMI sources. Enables auto-switch and auto-display control.

- Presentation spaces where two displays are needed – one at the presenter's podium and the other placed up to 100 meters from the switcher.

- An equipment rack where an easy-to-integrate, HDBaseT switcher is needed to provide cost savings associated with routing audio, video, control, Ethernet, and power a long distance over a single category cable from the equipment rack.
Modell
AT-UHD-SW-52ED 5 in HDMI + HDBaseT Ut
Artikelnummer
1410_8780353
Varumärke