1 490 kr
Lägg i varukorgen
Webblager (Skickas inom 1-2 arbetsdagar)
Särskilda villkor:
För in-ear-hörlurar gäller ångerrätt endast vid obruten förpackning/ försegling (hygien), enligt 11 § punkt 5, Lag om distansavtal och avtal utanför affärslokaler.
BeoPlay H3 för iOS (Apple-enheter)

Lightweight earphones with ear-popping sound


Acoustic design
Big sound Small format

Beoplay H3 deliver big, accurate Bang & Olufsen Signature Sound in a small format. And a miniature bass port in the internal cabinet, provides great performance in the low frequencies.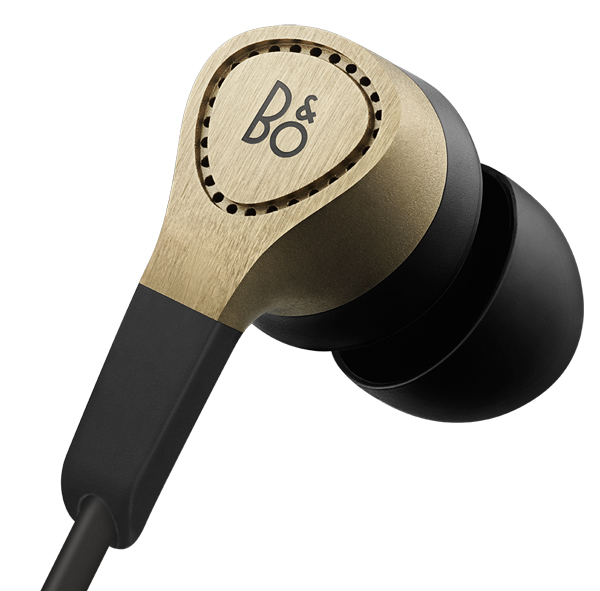 Metal
Robust yet ultra light

Beoplay H3 have a unique housing crafted from a lightweight metal that makes it robust yet ultra-light.

26 air vents have been precision drilled into the housing of the earphones, which also reduce the weight, although their primary functions are to provide comfort and amazing acoustics.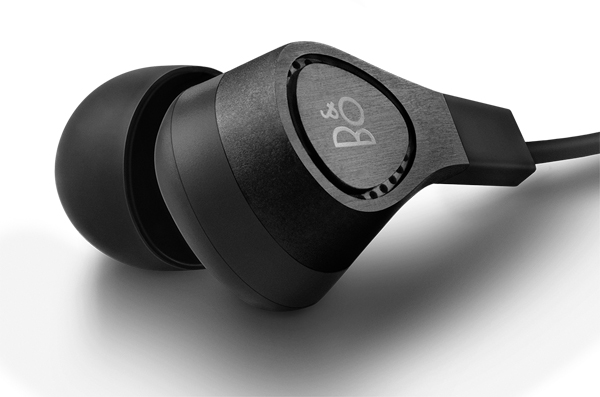 Remote
Tactile controls

The inline remote and microphone give you hassle-free control over your device right from the cord.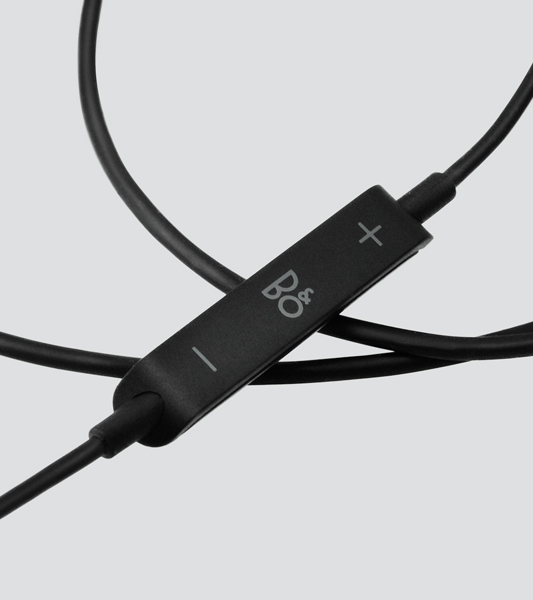 Cord
Good to go

Tangle resistant cord that makes H3 easy to grab and use without having to waste time untangling it - even if it has been stuffed into a pocket.

Fit
A great fit

An extra soft rubber earbud, available in different sizes, ensures a perfect fit for almost any ear size and shape. The earbud is placed slightly off axis to the speaker unit to fit the funnel of the human ear. And because of the great fit, there is no sound leakage – and you get incredible acoustic performance.

Designer
Jakob Wagner

Beoplay H3 is designed by Jakob Wagner. Jakob was born in Copenhagen in 1963, and has degrees in Engineering and Product Design. His designs have won numerous Red Dot and iF awards and have been exhibited internationally.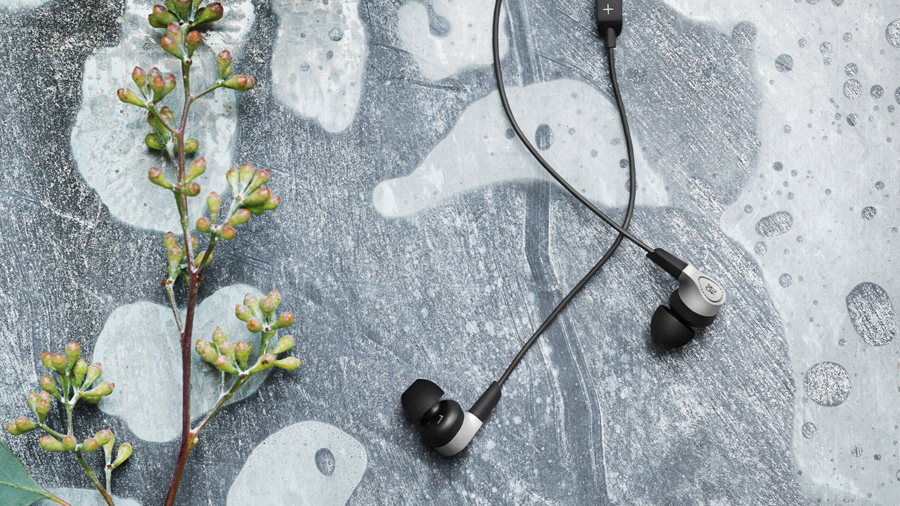 Specifications

Dimensions
26 x 20 x 23 mm

Weight
16 g

Cord
1.2 m

Frequency Range
20-16.000 Hz

Speakers
Dynamic 10.8 mm driver

Microphone
MicroElectrical-Mechanical System
(MEMS)

Designer
Jakob Wagner

Materials
Stainless steel, rubber, polymer

Colours
Black
Natural
Champagne

In the box
Beoplay H3 earphones for iOS (Apple)
Earbuds XS, S, M and L
Flight adaptor
Quick Start guide
Carrying pouch
Modellbeskrivning
Modell
Beoplay H3
Typ
Hörlur
Typ av hörlur
In-ear
Tekniska specifikationer
Impedans, kabelansluten hörlur
18 Ohm
Frekvensomfång
20 - 16.000 Hz
Element, diameter
10.8 mm element
Egenskaper och funktioner
Konstruktion (hörlurselement)
Dynamisk
Trådlös/kabel
Kabel
Brusreducering
Nej
Kabelns längd
1.2 m
Kontakt
3.5 mm
Mikrofon
Ja
Fjärrkontroll
Ja
Nätverk
Bluetooth
Nej
Mått och vikt
Vikt
0.016 kg