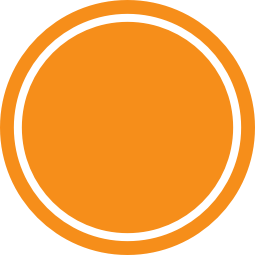 - 36%
Innehållet kan inte visas
​VSX-LX505 ELITE AV Receiver
Lägg i varukorgen
Lagervara

(Skickas inom 1-2 arbetsdagar)
Fri frakt vid köp över 600 kr
VSX-LX505 ELITE AV Receiver
Featuring up to 11.2 channels and 120 watts of power per channel, IMAX® Enhanced Audio, and Dirac Live® Room Correction, the Pioneer VSX-LX505 ELITE 9.2 Channel AV Receiver delivers multi-dimensional excitement to your home theater. Equipped with Dirac Live® Room Correction, the VSX-LX505 adjusts the sound according to the space and speakers while offering improved musical staging, dialog, and deeper bass.

Go beyond an experience confined to one room – the Pioneer Elite VSX-LX505 AV receiver brings cinema-quality sound and images to multiple rooms for real home entertainment.

These products support all specs for the 2021 HDMI 2.1 certification. Please ensure your source, TV and HDMI cables are compatible to get the most robust home theater experience possible.

Pioneer's sole focus for more than 80 years has been audio and visual technologies, which allows us to concentrate on what matters most: recreating music and film scores in your home as though you're in the recording studio. Pioneer continues to innovate with many groundbreaking concepts which have completely changed the way we enjoy our music and videos.

The result? Elite by Pioneer.

• Dirac Live Room Correction
• HDMI® 2.1 with 8K
• ULTIMATE 4K GAMING EXPERIENCE
• IMAX® Enhanced MODE

Dirac Live Room Correction

State-of-the-art digital room correction technology improves overall audio performance across the full frequency band with no additional upgrade required. Dirac Live automatically calibrates sound in your room using either your smartphone and the included wired mic, or go virtually wireless with the Dirac Live PC or MacOS* application, and a 3rd party USB mic (not included). Dirac Live unlocks your loudspeakers' full potential in any listening space and delivers a uniquely pristine listening experience. Now, you will get a more accurate measurement of the positions of your Surround Sound system to be more precise and balanced to provide a better result with increased the upper limit of delay time from 20 milliseconds to 50 milliseconds.


Modell
VSX-LX505
Artikelnummer
1403_VSXLX505S
Varumärke
Jämför produkt
Modellbeskrivning

Modell

VSX-LX505

Typ av produkt

Hemmabioreceiver
Tekniska specifikationer

Antal kanaler

9.2

Processkapabilitet Totalt antal kanaler (pre-out) som förstärkaren kan hantera.

11.2

Effekt per kanal

180 W (8 ohms, 1 kHz, THD 1 %, 1ch Driven IEC). 120 W (8 ohms, 20 Hz-20 kHz, THD 0.08 %, 2ch Driven
Analoga ljudingångar

Analoga stereoingångar (RCA)

6

Phono-ingång

Ja (MM)
Digitala ljudingångar

Koaxiala ingångar (S/PDIF)

1

Optiska ingångar

1
Analoga ljudutgångar

Hörlursuttag

Ja

Multikanal Pre ut (RCA)

11.2ch
Digitala ljudutgångar

HDMI ARC ljudreturkanal

Ja
Högtalaranslutningar

Högtalaranslutningar

Skruvterminaler (tar bananer)
Bildingångar / utgångar

HDMI

7 / 2

Komponent

1

Komposit

2
HDMI-specifikationer

HDCP-version

HDCP 2.3

HDMI-version

HDMI 2.1

Förstärkt returkanal för audio (eARC) Beskriver om produkten har eARC. eARC står för "enhanced Audio Return Channel", och är en förbättrad version av ARC. eARC tillåter att ljud i hög kvalitet kan skickas från TVn till t ex en ansluten receiver eller soundbar, via HDMI-kabel.

Ja
Gaming

VRR (Variabel uppdateringsfrekvens)

Ja

ALLM (Automatiskt låglatensläge)

Ja
Bildspecifikationer

Stöd för 8K Upplösning 7680 x 4320 pixlar

Ja
Ljudspecifikationer

D/A-omvandlare

24bit/192kHz
Övriga ingångar och utgångar

RS232

Ja

USB-portar

2 varav en på fronten
Mottagare

FM Avser om produkten har FM-mottagare

Ja

DAB+

Ja

Internetradio

TuneIn
Multikanal surround

Dolby Digital Plus

Ja

Dolby TrueHD

Ja

Dolby Atmos

Ja

Dolby Atmos Height Virtualization

Ja

DTS-HD Master Audio

Ja

DTS:X

Ja

DTS Neural:X

Ja

IMAX Enhanced

Ja
Nätverk

Ethernet (LAN)

Ja

Wi-Fi (WLAN)

Ja

Wi-Fi-standarder

Dual Band (5 GHz/2.4 GHz) 802.11ac

AirPlay Trådlös överföring av musik/bild via nätverk från Apple-enheter. Exempelvis kan högtalare som har inbyggd AirPlay ta emot ljud, och TV med AirPlay kan ta emot både bild och ljud.

Ja

AirPlay, version

AirPlay 2

Bluetooth Avser om produkten har Bluetooth. Bluetooth (på svenska blåtandsteknik) är en standard för trådlös, kortväga kommunikation. T ex för överföring av musik från din smartphone till en högtalare.

Ja

Bluetooth, version

4.2
Energi, strömförsörjning och miljö

Energiförbrukning i drift

850 W

Energiförbrukning i standby-läge

0.1 W
Mått och vikt

Bredd

435 mm

Höjd

185 mm

Djup

386 mm

Vikt För högtalare som säljs parvis, är vikt per högtalare angiven.

13 kg