Hårddisk till övervakningssystem.
8 kanals med 1 TB utrymme (produkten erbjuds även i andra konfigurationer - se länk till tillverkaren ovan)

Luma Surveillance™ 310 Series NVR
Looking for a simple surveillance recorder at an affordable cost? Luma's 310 Series NVR offers solid performance, limited navigation control integration, and other handy features you need to provide a custom surveillance solution. It provides support for cameras up to 8MP, Smart Search capabilities, and improved PoE up to 200m. Simplify remote app access setup, eliminate insecure port forwarding, and manage your devices via OvrC using our free LumaLink service. We've also made the UI easy for clients to use and navigate, making your post-install support more convenient for everyone. Use the 310 Series for any straightforward jobs, or explore the rest of the Luma family to find the NVR that's right for you.

Important Note - For control system integration, the Luma 310 Series Recorders offer only basic navigation control of the recorder's on-screen GUI navigation through the HDMI output. If you need camera streams in your control system app or touch panels or more advanced navigation control, we recommend the Luma 510 Series Recorders.


Part of the OvrC Ecosystem




Supports Cameras Up To 8MP

The 310 Series NVRs support high-quality camera resolution. Each recorder is compatible with cameras up to 8MP. Note: when using 8MP cameras at max resolution, video settings may be limited.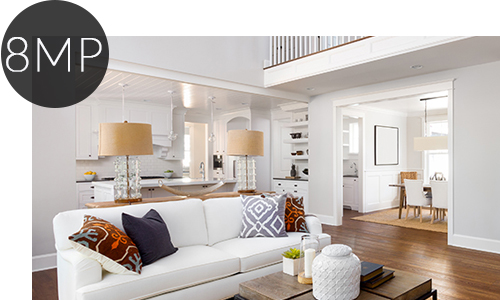 Limited Control Integration

When you don't need to operate the camera, but still need to select which cameras you want to see, or enable privacy modes, choose Luma's 310 Series NVR. For more discrete control capabilities, consider the 510 Series. Our dedicated drivers control the NVR's on-screen GUI navigation through the HDMI output. All Luma recorders are compatible with Control 4, Crestron, RTI, g! & URC.




1080p HDMI Out

An included 1080p HDMI output allows you to hook up your recorder to a television to view any image from the live feed. Better output resolution allows you to maximize the benefits of any high megapixel cameras, eliminating potential hassle.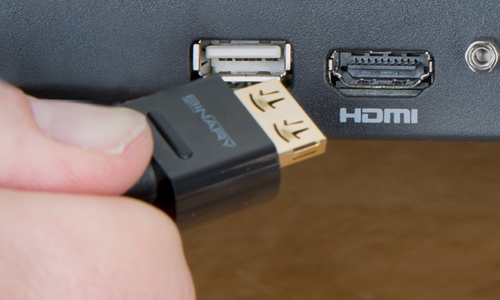 Customizable HDD Storage

With up to 2 hard drive bays, the 310 Series also offers you the option of no preinstalled hard drives to give you maximum flexibility on the job. Customize your recorder storage capacity however it makes sense for you and your client! If you need additional storage, view our 510 Series NVRs.




Cross-Compatibility with Visualint

Mix and match Luma's easy-to-use interface and user-friendly mobile app with Visualint's intelligent video cameras to create the custom install you want. Both Luma and Visualint cameras work with any Luma recorder you choose, so you can optimize systems for both price and performance.




Privacy Settings

To further enhance privacy and provide additional peace of mind, customers can now turn individual camera feeds on and off with the flick of a switch. Just send a simple command via control system to the individual camera, and it will black out the camera stream. It's perfect for setting up Home and Away modes on indoor cameras, or for clients who don't want to invite Big Brother to their next pool party. You can also enable privacy commands such as stop recording or email notifications for further customization.




LumaLink: Your P2P Setup Solution

Manage all your Luma devices under your OvrC account. Our convenient P2P service, LumaLink, offers faster setup and is more secure than traditional port forwarding and DDNS. Using LumaLink, you can also sync your P2P-enabled devices between OvrC and the Luma app.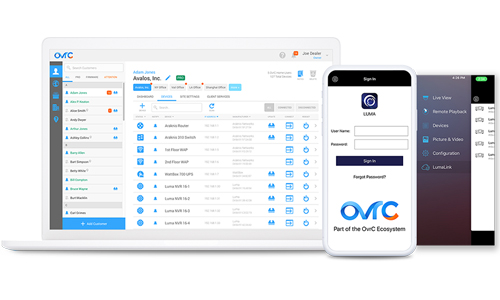 Smart Search

Find smart motion events at any time – even after events have occurred. With Smart Search, users can now search for a line crossing or intrusion box event on video after it's already been recorded! Each event shows separately on the timeline, while the line cross or intrusion box are set at the time of search, depending on what you're looking for.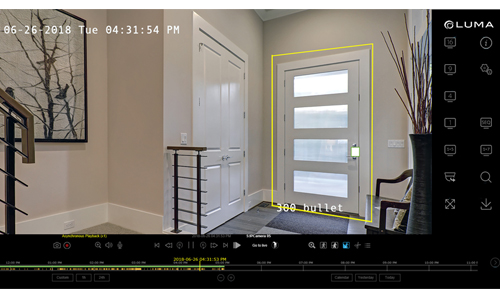 Advanced PoE

Luma's 310 recorders feature improved PoE with a controllable remote reset function, plus a long transmission range up to 200m.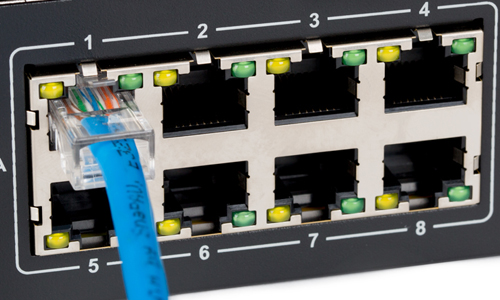 Storage-Friendly Encoding

Our 310 NVRs support the H.265 video codec. This updated codec uses roughly 40% less data than H.264, achieving the same footage quality while nearly doubling the efficiency of your recorder's hard drive storage space. Please note: in most IP systems, encoding happens on the camera, so any connected camera must support H.265 to use this feature.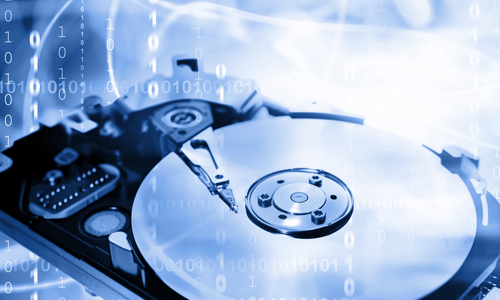 Intuitive User Interface

Our lightning-fast, responsive user interface is popular with installers and end users alike. Rewind and fast forward, pause, take a snapshot, playback, and zoom to your heart's content. All of these options are easily controlled with a tap or a swipe in our simple, clean UI.




Dedicated App

iOS or Android, Luma™ has you covered. Our Luma app is built using the same intuitive user interface design, built for mobile devices so you can check on what matters, providing peace of mind – anytime, anywhere.



Easy Install

Setup is easy with our Luma utility. Featuring large, easy-to-find icons, access the utility on your PC and view the NVR User Interface through your web browser. You can also use LumaLink to offer a secure, fast setup without DDNS or traditional port forwarding.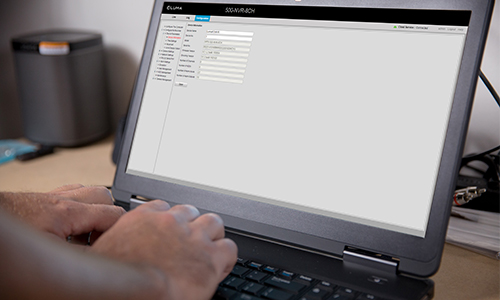 Rack-Mountable Design

Our sleek NVRs mount easily in popular racks, so you can keep cables or connected devices neat and tucked out of the way.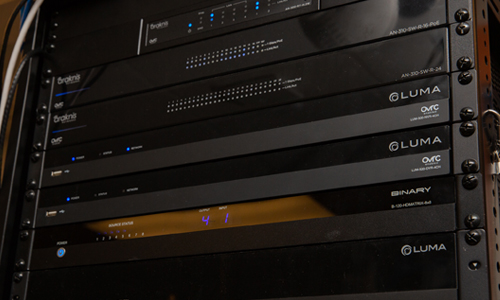 Specifications LUM-310-NVR-8CH-1T

HDMI Compliance
Yes

POE Ports
8

Audio Inputs / Outputs
Audio Output: 1 RCA
Audio Input: 1 RCA

Certifications
UL , FCC, CE

Dimensions (W x H x D)
17.5" x 1.8" x 11.4"

Included Accessories
Remote x1
Power Cord x1
Mouse x1
SATA cables for all IDE ports
HDD mounting hardware for all IDE ports
Rack mount ears x2
Quick start guide x1

Operating Temperature
131° F

Power Consumption
Up to 10W (No PoE)

USB Ports
Front: 1x USB 2.0
Back: 1x USB 2.0

Weight
6.61 lb

Supported Resolutions
Up to 8MP for IP Cam Resolution

Alarm Features Desc.
Motion Detection
Smart Motion
Video Loss Detection
Pre/Post Recording
Alarm Activated Recording

Browser Support
Internet Explorer *
Chrome, Edge, Safari **
* Requires plugin
** Doesn't require plugin, but has functional & performance limitations compared to IE (see Release Notes). Requires FW version v3.4.95 build 191117 or higher.

Alarm Contact Inputs/Outputs
No

DDNS Feature
Yes

E-Mail Feature
Yes

ESATA Connection


Network / Ethernet Desc.
Ethernet: 10/100M/1000M
Network IP: Static/Dynamic/PPPoE
Incoming Bandwidth: 40Mbps
Outgoing Bandwidth: 80Mbps
Remote Connections: up to 128

Hard Drive Bays (Internal)
up to 2HDDs
up to 6TB each
default: 1TB

Hard Drive Storage (Internal)
SATA HDD up to 6TB

Record Mode Desc.
Manual / Schedule / Alarm / Motion / VCA

Motion Detection
Yes

OSD & Control Interface Desc.
IR, IP
Mouse Control
Web Browser Control

Channels
8

Recording Frame Rate (FPS)
Up to 30 FPS @ 8MP

Resolution (TVLs)
up to 8MP

Search Features Desc.
Time Search
Event Search
Smart Search

Setup & Functions Desc.
Daylight Saving Time
Privacy Mask
PTZ Control: through RS-485 and/or IP
RS-485 Interface
Digital Zoom: up to 16x
Language: English
RS-485/PTZ Control: 2 pin pluggable screw terminal

Simultaneous Connections
128

Display Split Window
1, 4, 8, 1+5, 1+7

External USB Backup Device
up to 128 GB

Video Resolution
VGA: up to 1080p
HDMI: up to 1080p

Operation Modes
Hexaplex - Simultaneous Live View
Record
Playback
Control System Control
Remote Access
Backup

LED Indicators
Power, Status, and Network

Power Input
100 ~ 240VAC, 50 ~ 60Hz

Supported Video Formats
H.265, H.264, H.264+, MJPEG